Truth & Faith Ministries and You Helping the Community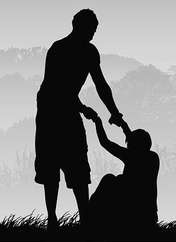 God's Love for us is what allows us to be blessed through HIS Grace and Mercy. Through HIS Grace and Mercy unleashes and shows his charity and physical love for us. The essential key to receive this is our actions of love and charity to others.."WHAT DO WE DO FOR OTHERS?"1 Corinthians 16:14
14 Let all your things be done with charity.
Truth & Faith Ministries understands that God's assigned ministry for you may not always be teaching of the Word or Gospel, but through the works of your love and charity for others. We affiliate, partner, and assist other nonprofit organizations or individuals with establishing 501 c 3 status or with organizing fund raising and charitable events that service people in need. We offer training and guidance for the essential tools a nonprofit or individuals would need to accomplish their vision.1 Corinthians 13:1-13
1 Though I speak with the tongues of men and of angels, and have not charity, I am become as sounding brass, or a tinkling cymbal.
2 And though I have the gift of prophecy, and understand all mysteries, and all knowledge; and though I have all faith, so that I could remove mountains, and have not charity, I am nothing.
3 And though I bestow all my goods to feed the poor, and though I give my body to be burned, and have not charity, it profiteth me nothing.
4 Charity suffereth long, and is kind; charity envieth not; charity vaunteth not itself, is not puffed up,
5 Doth not behave itself unseemly, seeketh not her own, is not easily provoked, thinketh no evil;
6 Rejoiceth not in iniquity, but rejoiceth in the truth;
7 Beareth all things, believeth all things, hopeth all things, endureth all things.
8 Charity never faileth: but whether there be prophecies, they shall fail; whether there be tongues, they shall cease; whether there beknowledge, it shall vanish away.
9 For we know in part, and we prophesy in part.
10 But when that which is perfect is come, then that which is in part shall be done away.
11 When I was a child, I spake as a child, I understood as a child, I thought as a child: but when I became a man, I put away childish things.
12 For now we see through a glass, darkly; but then face to face: now I know in part; but then shall I know even as also I am known.
13 And now abideth faith, hope, charity, these three; but the greatest of these is charity.
---
What is Your Ministry of Charity....Step into Your Calling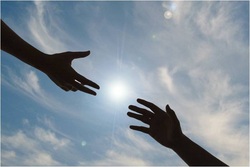 Has God given you a vision or a work to begin? Have you started to walk in Faith? Truth & Faith Ministries, by the Spirit of God, believes that "What God has for you, No Man can take from You", but should always be a Blessing to YOU. We ask you to contact us and let us "Stand with you in Christ"and support you in your Charity or Nonprofit God has for you. Please Contact us for more details...WE Walk by Faith not by Sight!...
---